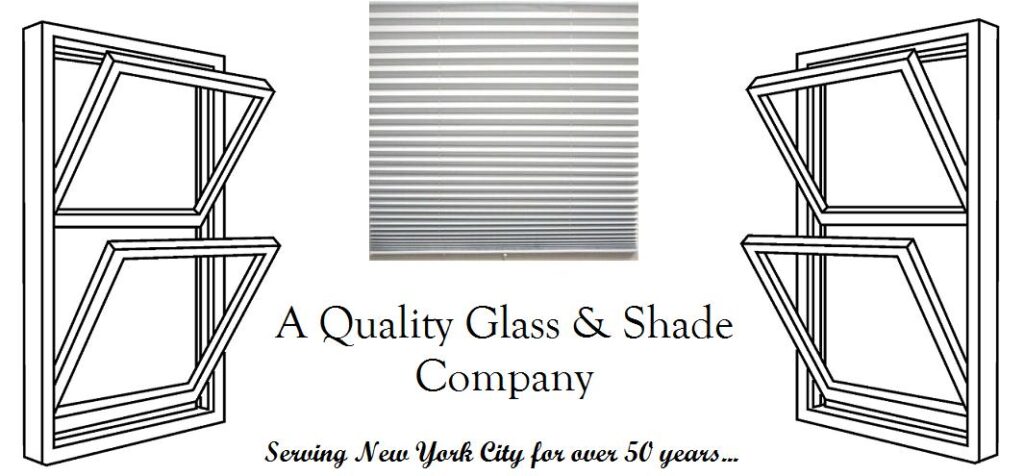 Staten Island Glass Company
Staten Island Glass Company serving New York City for over 50 years!
Fixing a window is often cheaper than buying a replacement, let bravura fix it so it last longer and works better than the original.
Of course, when your windows are beyond repair we can replace them for you. That's why we have an extensive factory, ready inventory, and an attentive staff to answer all your questions.
718-885-2100
We work with homeowners, landlords, hospitals, schools and businesses in the Tri state area. Call us today for a Free Evaluation
All Types of Glass Repair
A Quality Glass & Shade can repair all types of glass for windows and doors.
We will cut any shape glass.
Colonial Box Grids — in between glass panes, in white or bronze.
Insulated Glass – Two pieces of glass, sealed in our factory, guaranteed against condensation.
Plexi Glass – Plastic material cut to size. Available in clear.
Clear Annealed – All sizes available: 1/4″, 1/8″, 3/32″
Tempered Safety Glass – On impact, glass will shatter into small, dull pieces & not into dangerous shards.
Sand Blasted Glass
All Types Of Glass Patterns
Etched Glass
Reflective Glass
Single Glass and Restoration Glass
Storefront Glass
Give us a call to discuss your needs when it comes to Commercial, Residential, and Industrial Glass Installation.
Don't forget we specialize in Storefront, Windows, Doors, Glass Replacement and More.
We proudly serve all areas of New York: Brooklyn, Manhattan (NYC), Queens, Bronx, Staten Island and Long Island.
We are your Staten Island Glass Company