Are you looking for the personal experience of God—every day?
Eckankar can help you fulfill your dream.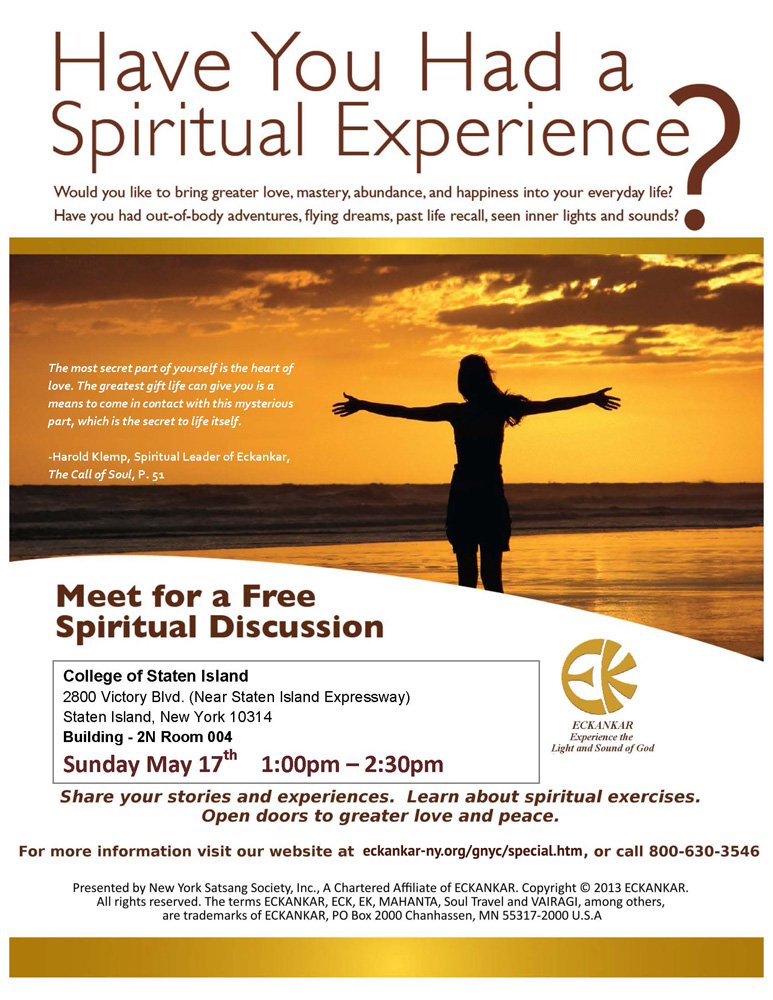 Eckankar is mainly about your daily, personal connection with Divine Spirit. You'll also find people of like mind and experience in Eckankar who share your desire for truth.
Your spiritual experiences reach welcoming ears among ECKists, those who study the ECK teachings.